We thank all of our sponsors and acknowledge that the support they offer our Association enables us to continue to provide a fantastic facility and service for our industry!
Austbrokers AEI Transport Pty Ltd
Providing insurance in Earthmoving and Civil Contracting industries for over 25 years. Specialising in CTP, Comprehensive Insurance, Public Liability, Worker Compensation Advice, Claims Managerment.
Jason Ernst – 0449 939 411
02 8913 1600 / 1300 695 840
Australian earthmoving
National magazine for the earthmoving industry.
0402 444 999 / 02 9971 1111
australianearthmoving.com.au
Aussie Pumps
Aussie Pumps supply the largest range of electric, engine and hydraulic drive high pressure cleaning equipment with pressures up to 7000 psi.  They also supply steam cleaners to melt away grease and oil with the need for chemicals in engine and electric drive with pressures up to 5,000 psi.
Austramac
Give your excavators a cutting edge with Austramac, the leading manufacturer of hydraulic diamond rock saw attachments in Australia and worldwide, with products that suit 1.7t excavators to 80t excavators.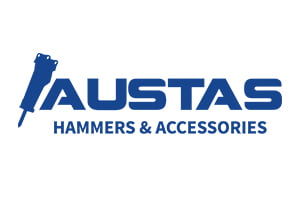 Austas Hammers & Accessories
Austas Hammers & Accessories are one of the leading suppliers of quality hydraulic attachments and spare parts for hydraulic hammers.
02 9833 0121 / 0407 076 585
CBUS
Australia's largest super fund for the building, construction and allied industries, we're built for you. We invest in property projects across the country, creating jobs for all of us.
Nick Fodor (Superannuation NSW):
02 8027 3509 / 0417 058 467
Steven Smith (Superannuation QLD):
0405 828 154
Steve Gaske (Superannuation QLD):
07 3638 6126 /  0409 163 589
clark equipment
Clark Equipment brings the big names in equipment to the construction, infrastructure, agricultural, mining, materials handling and logistics sectors of our economy. As both a manufacturer and distributor, we know what is required to make equipment work. 
02 9616 6200 / 0412 127 748
contractors debt recovery
Contractors Debt Recovery is a master-licensed mercantile agent and has been recovering contractor's payment using Security of Payment, since 2006. 
contractorsdebtrecovery.com.au
DIAL BEFORE YOU DIG
Free service providing information on pipe and cable locations anywhere in Australia. Safety is a fundamental aspect of any excavation project and so Dial Before You Dig should always be the first point of contact
diesel, dirt & turf expo
Helping construction contractors keep up to date with the latest technology in earthmoving, construction and public space
maintenance equipment.
digga
Australia's leading machinery attachment manufacturer and distributor of machinery attachments.
NSW/ACT Branch:
1300 234 442 / 0418 663 954

QLD/NT Branch:
1300 234 442 / 0407 775 849

VIC/TAS/SA Branch:
(03) 9706 6171 / 0408 702 953

digger lid
Digger Lid provide a range of simple products
designed to protect your machine against the
weather, prolonging the life of all components, and give the user comfort and efficiency all year round! Don't suffer through another long & wet day. Work every wet day this winter and boost your revenue. Keep working. Keep earning.
Luke Pfitzner: info@diggerlid.com
earthmoving equipment magazine
Earthmoving Equipment Reveiw Magazine is the leading magazine for the earthmoving industry.
earthmovers-magazine.com.au
EI ENgineering
eiengineering excavator buckets and attachments are designed to enhance the performance of the machine. Constructed from high strength steel, our attachments complements the latest in machine technology in order to deliver greater productivity.
contractors debt recovery
For the past 30 years, Finlease has been making life easier for small to medium sized businesses for equipment and vehicle
finance in the civil, construction, earthmoving and excavating sectors and beyond. 
force hydraulics
Our team are experienced fitter machinists, who specialise in hydraulic components and diagnostics.
Our main focus is providing our customers with a one stop shop experience.
hitachi
Suppliers of a diverse range of mining and construction machinery that are designed to cater to the professional needs of our customers. Their extensive range of Hitachi and Bell products and parts, cover everything from the smallest of mini to the large 800-ton mining excavators.
ITR
ITR Pacific supply aftermarket components for all types of Australian earthmoving, mining and construction machinery. With an extensive range of parts for Excavators, Dozers, Graders, Loaders, Compact Track Loaders, Drill Rigs and more.
jcb cea
Suppliers of a range of machinery including backhoe loaders, hydraulic excavators, mini excavators, skid steer plus more.
Braden Murrin
02 8788 8501 / 0429 140 990
Parts – Nick Brain
02 8788 8523 / 0427 060 999

Service – Jeff Wilkinson
02 8788 8505 / 0438 351 415

KYMON Forge & Engineering
KYMON Forge & Engineering specialises in the FORGE-sharpening of rock breaker moils/chisels/gads. As one of the country's largest forging companies, and also having the largest forging hammer of its kind, we are able to handle any size moils from the smallest to the largest ever made, as well as the custom manufacture and alteration of them. After forging we then heat treat the working end to ensure maximum tool life. FORGE-Sharpening is also much cheaper than buying new and we are able to have them back to you with a very fast turnaround.
moody kiddell & partners
Moody Kiddell has partnered with Australian businesses, providing finance, insurance and advisory solutions. 
NSW – Charlie Freeman
02 9439 6699 / 0419 200 005
QLD/VIC – David Unwin
07 3212 7000 / 0449 250 192

WA – Jared Percival
08 9473 6602 / 0407 200 039
mr filter
Supplier of a diverse range of all Trucks and Earthmoving consumables.
spitwater
Supplier of high pressure cleaners, industrial vacuum cleaners and workshop heaters
02 8788 6200 / 0402 043 446
Sydney Commercial Finance
The place for all your business lending needs
Sydney Machinery Hire
Sydney Machinery Hire specialises in dry hire of tight access earthmoving equipment and machinery. The range consists of super compact 900kg micros to 40t zero swing and tail excavator units. Other equipment for hire includes skid steer loaders, site dumpers and compaction rollers.
sydneymachineryhire.com.au
sTM trucks & machinery PTY LTD
Kobelco Mini & Heavy Excavators, Terex Posi-Track Loaders, Terex Dump Trucks, Noram Compact Motor Graders, Used Machinery, Spare Parts and On-site Servicing.
total truck and trailer parts
Total Truck & Trailer Parts P/L is a Truck spares parts company servicing Penrith and Greater Sydney. Our key focus is American Trucks, Japanese Trucks, European Trucks, Trailers and Truck Accessories
Huski Construction Equipment
Huski Construction Equipment is a division of Australia's leading capital equipment supplier Toyota Material Handling Australia (TMHA). Strength, high performance and reliability have become synonymous with the Huski range of quality products. Currently the range comprises Toyota Huski skid steer loaders, Huski mini-excavators and Huski scissor lifts.
02 8706 6200 / 1800 425 438
huskiconstructionequipment.com.au
XCMG Sydney
XCMG is the third largest manufacturer of earthmoving equipment in the world, covering a wide range of equipment from small 1.7t excavators to large mining excavators. Equipment also includes skid steers, loaders, rollers, graders, mining trucks and scissor lifts, including attachments and accessories.
Stuart Ferry (Sydney)
0422 900 069
Chris Hughes (ACT/Wollongong)
0466 408 007
Do you provide products or services to the Earthmoving Industry and looking for more exposure and expand your customer reach?
Why not give us a call on 02 4732 5233 or apply online to see how we can mutally benefit from Sponsorship.